Hamsta World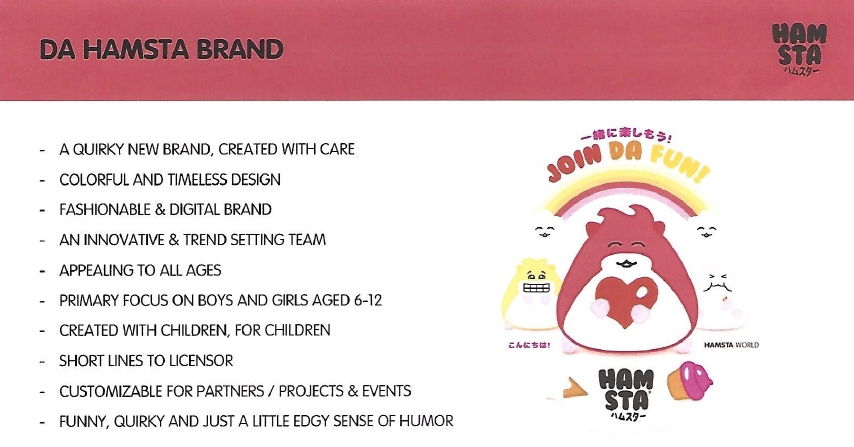 Launching through a key UK retailer for 'Back To School' this July 2018. Clothing including leisurewear and sleepwear, toys featuring plush, full stationary range, luggage products will all begin to hit retail shelves this autumn. New categories are in development.
The original "Hamsta World" YouTube video is now available to view here and have you seen the latest release from our furry friends?
https://m.youtube.com/watch?v=IMljaLO-DL4
Licensing
Globally recognised contemporary &
classic comic characters and iconic brands.
Comics
Some of the worlds favourite comic characters
and storybooks brought to life in an array of
media formats.

Publishing
Publishing renowned comic strip material going back to the 1930ís both in the United Kingdom and in the States that make up the former Yugoslavia
Copyright (c) 2018 Allsorts Media Limited - Designed By RAS Data Support Ltd
Registered Address: 15 Grove Place, Bedford, Bedfordshire MK403JJ
Company Number: 03925729 VAT Number:GB745513924
Cookie / Terms of Use & Privacy Policy - Click here to view our policy on dealing with cookies and your personal information