Flash Gordon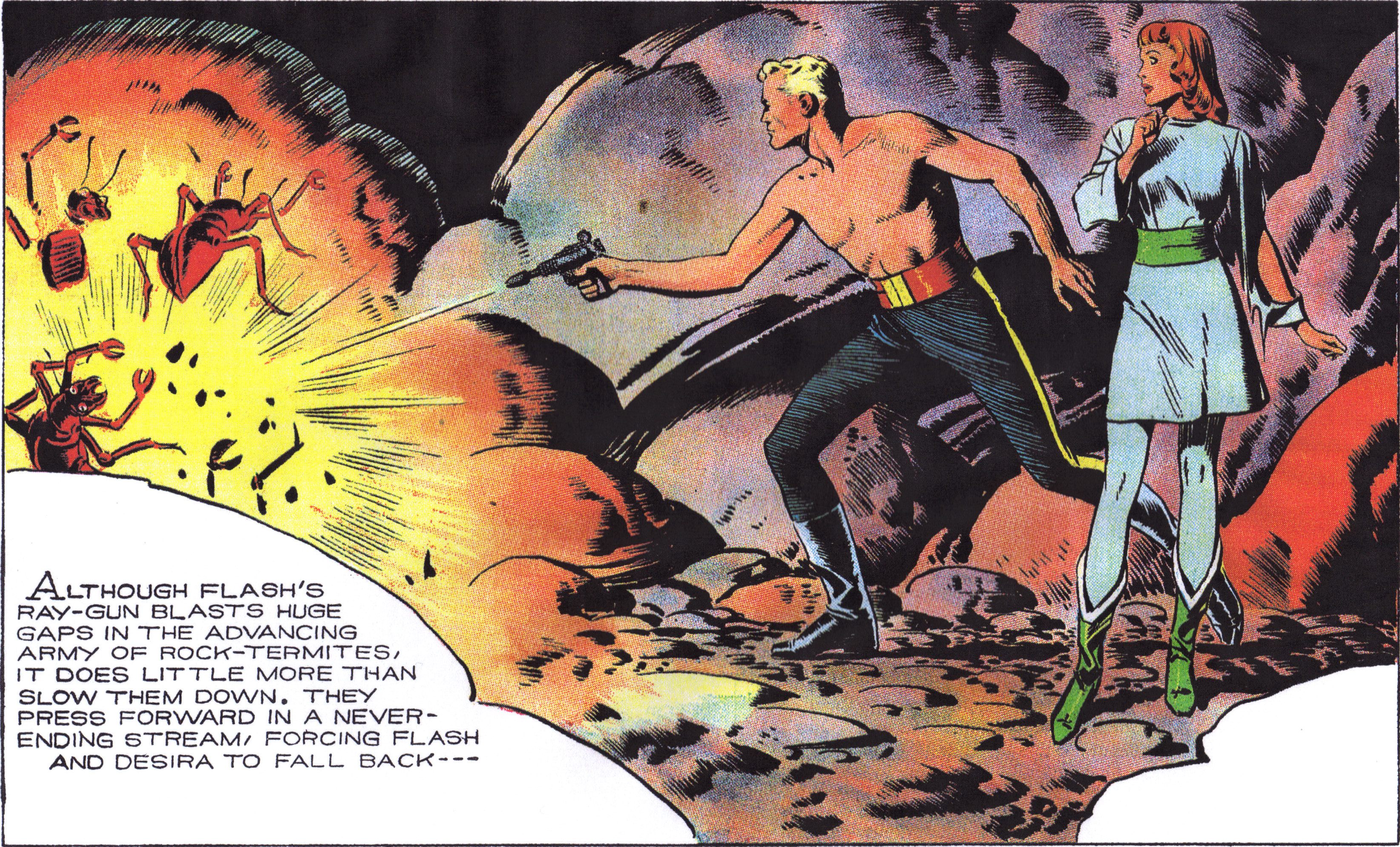 The standard-setter for science-fiction/adventure, Flash Gordon debuted in 1934 under the legendary hand of Alex Raymond.
Ever since, Flash, along with his gorgeous girlfriend Dale Arden, scientist Dr. Hans Zarkov, and his archenemy, Ming the Merciless, have ignited readerís imaginations. A classic that spans the media ranges, Flash Gordon has inspired the perennially popular live-action film serials starring Buster Crabbe, a radio show, a TV show, novels, comic books, animated cartoons, a 1980 live-action movie that has become a cult classic, and a wide range of licensed merchandise.
He has even appeared on his own United States postage stamp. He enjoys high street coverage through fashion retailers such as ASOS and Urban Outfitters.
© 2018 King Features Syndicate, Inc
Licensing
Globally recognised contemporary &
classic comic characters and iconic brands.
Comics
Some of the worlds favourite comic characters
and storybooks brought to life in an array of
media formats.

Publishing
Publishing renowned comic strip material going back to the 1930ís both in the United Kingdom and in the States that make up the former Yugoslavia
Copyright (c) 2018 Allsorts Media Limited - Designed By RAS Data Support Ltd
Registered Address: 15 Grove Place, Bedford, Bedfordshire MK403JJ
Company Number: 03925729 VAT Number:GB745513924
Cookie / Terms of Use & Privacy Policy - Click here to view our policy on dealing with cookies and your personal information