Betty Boop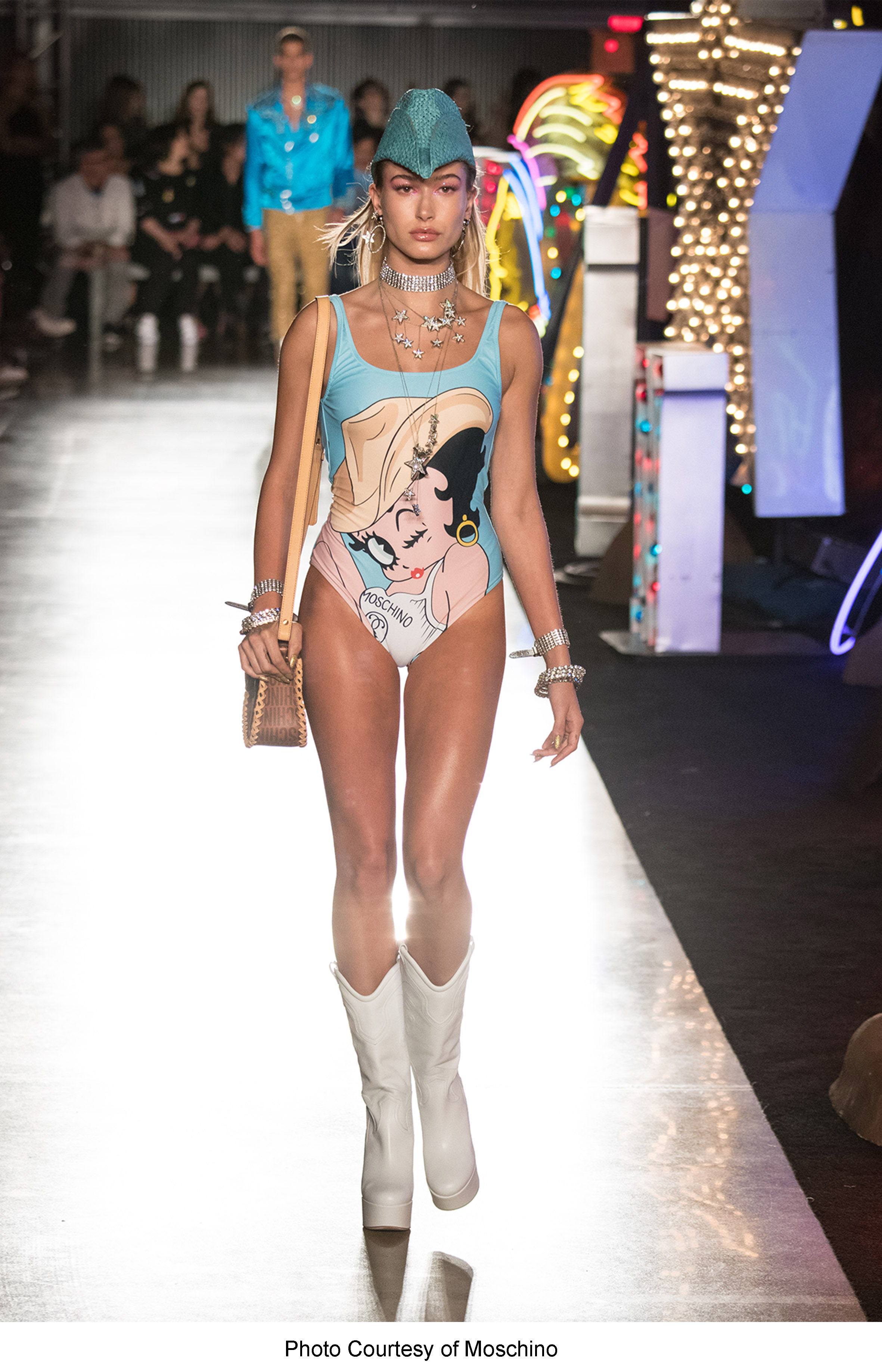 From her first appearance in 1930, Betty Boop won the hearts of fans around the world with her unique blend of wide-eyed innocence and powerful cartoon sensuality. Today, animation's first leading lady remains a glamorous international star who has ignited a fashion-centric trend with 90 percent of women and teens globally
Betty Boop's licensing programme covers the spectrum of products, from accessories to clothing and everything in between, all of which continue to resonate at retail through partners around the world. In addition to solidifying her position in the United States and Canada, there are strong programmes throughout Europe, Asia, Australia, Latin and South America and the Middle East.
The Betty Boop brand is a global phenomenon.
Artistic innovations in portrayals of Betty's classic image have kept her irresistible appeal fresh and exciting for the marketplace, inspiring outstanding product lines in all lead categories.
New exciting collaboration with UK fashion brand - Lazy Oaf!!! https://www.lazyoaf.com/collections/betty-boop-x-lazy-oaf

Fashion icon Betty Boop is currently starring in a new Spring/Summer 2018 Resort Collection from Jeremy scott-led pop couturier Moschino.


Talk to us today to find out how you can tap into the licensing success of Betty Boop!
© 2018 King Features Syndicate, Inc./Fleischer Studios, Inc.
™ Hearst Holdings, Inc./Fleischer Studios, Inc.
www.bettyboop.com
www.facebook.com/BettyBoopOfficialUK
twitter.com/MyBettyBoopUK